Whatever your drink needs , wherever you are -there is a portable drinkSAFE-system for you.
In developing countries 80% of all diseases are spread by the contamination of unsafe water - WHO World Health Organisation
Tested by numerous US government health departments including the London School of Hygiene and Tropical Medicine
and numerous other Worldwide government health departments.
In use by International Red Cross, Service personnel worldwide and US Disaster Relief Team
FAQS
Q. How long will the filter last? How do I know when to change it?
A. Auto shut system closes down system when filter utility reached. Very deopendant on turbidity in water Filters have been tested to 400 gallons for reductions - in the most extensive tests ever conducted on micro filters anywhere in the world. We reckon on a safety margin of use up to 200+gallons- In Camp Bastion, Afghanistan they have surpassed the 400 gallon mark without effect.(Medical section) - Equivalent to 12 glasses of water every day for a year. When the filter is hard to draw water through simply replace. Any filters main enemy are sediments that coat the outside of the filter, eventually forming a protective coating; This prevents ingress into the filter and can be removed by using a cloth or micro cloth to lift out particulates. The golden rule is always draw cleanest looking water eg from a running source than still water and if you are in an area where water is extremely questionable it is good practice to pre dose container - remember the filter has been designed to remove chemicals and purification taste and has been tested to 400 gallons.
Q. How do I deal with muddy turbid water?
Avoid wherever posible - easily done: All our filters have by design a pre filter structured dome that can be wiped clean.We would recommend where water muddy or overtly cloudy to draw and rest and then slowly pour into reservoir having left to settle for 10 minutes. This will preserve efficacy of filter and applies to all filter systems. We also recommend where water very cloudy or muddy maintainable pre filter pads that can be used on inline filters or a simple sock end and elastic band in our canteens and bottle systems. Some of our water bags have in-built pre filters.
Q.Why don't you use membrane technologies?
A.Membrane systems: We do do not use this technology
The systems are expensive at up to £200.00 each and you still have to change filter at 200 gallons. If a pump breaks - that's it and they weigh in at over 500gms 1/2 kilo dryweight. Membrane systems are good but clog very easily in operational field use - and you have to pump water through. Seychelle Technologies invented the technology 25 years ago and found it works well with clean wate r- but suffers quickly in untreated source water - units are very heavy and additionally suffer in cold weather conditions.- membranes are water based and in freezing conditions may fail. Muddy sediments quickly coat the fine membranes even when pre filters used.
We favour the use of absolute filtration - maximum filtration for minimum effort, proven to remove chemicals, disease causatives immediately and with proven in-built purification removes smaller disease causatives immediately - including viral disease causatives and anthrax. UK Govt method and validation tests (NLS).
We also use specialised filters and medias that combined, deliver clean tasting potable drinking water. Proven in the most extensive micro filtration tests anywhere in the world. Uk Govt (NLS.) Our systems are cost effective over any any system- anywhere and simple to use - No pumps to break either.
Our waterbag systems at will keep a family unit surviving for 50-100 days - The best portable proven purification systems in the world.
Q. How can you be so sure of effectiveness of your filters?
A. Tests, Tests and more tests! Our filters are built to ISO specification-and will always be made in USA. Not all competitors are. Our filters have a 2 micron absolute micron size. Without absolute pore size you are not that well protected. Many competitors use carbon granules that channel and effectively perform like a split paper bag allowing shedding contaminants straight into the user! Most of our competitors tests are based on 1.0 litre contaminant testing and predicted outcomes made from these. We have tested our filters worldwide not just in our own facilities - more importantly through Internationalmethod and validation (UKAS) quality and testing standards; These include tests at independant laboratories both in the commercial and Government sector for their effectiveness against disease carrying viral causatives, removal of chemicals and metals and sediments - mostly recently to stringent UK MoD Forces specification. Ask anyone else for their full test reports - We publish ours. Over 2 million filters are in use around the world and used by Disaster Relief Teams and Forces personnel.
Our filter tests are based on their ability to trap AND retain contaminants up to recommended levels though have been tested to exceed these.
Q. I've heard bacteria can grow in filters?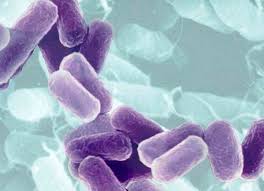 A. Unlike some competitors we have worked hard to make all our micro filters resist bacterial growth by adding silver and other ingredients. In addition our 'All in One' filters contain a devitalization device. We have never had a return of filters with any disease causative bacteria. Good practice dictates dosing the main reservoir with chlorine or iodine to keep this element clean, the purified water passes through filter too.
Q. How do I treat water that might be questionable and contain viral disease causatives in it?
A. Our 'All in One' filters contain pre purification filters,a purification device, post purification filter and post purification medias proven up to 600 litres in UK Government tests over 3 months and 150 separate tests. We used live disease causatives to prove our systems as a stand alone product when used as directed.
Good practice dictates occasional pre dosing of pre filter reservoir with steritab or similar purification to keep this free of micro organisms and causatives. The micro filter is designed to remove these purification chemicals and provide clean tasting water- Safe to drink.
Q. What tests did you conduct to exceed UK MoD specification?
A. We tested at independant UK Government Laboratories testing over 3 months of continuous tests. We used live disease causatives to prove our systems as a stand alone product when used as directed. These included testing for operational field use and proving as a stand alone product for removal of viral waterborne causatives including Hepatitis, Polio, Cholera, Leptospirosis -(Bilhazia), Weils' disease - Norwark. Further tests conducted for Anthrax - All with 99.9999% reductions. Additional tests proved systems removal of Cryptosporidium cysts and Giardia, e-coli and e-faecalis to 99.99%. without pre dosing source water with purification biocide. We also ran tests to cover full chemical suites.
Other tests were proving the systems ability to UK MoD specification to remove any pre-dosed chemicals such as Steri chlor tabs or Iodine purification and provide safe clean drinking water. Additionally we passed Pcb's, Voc's, metals including lead and alumminum, pesticides and herbicides and suspended solids. These were the most thorough tests on mico filtration and purification systems anywhere in the world.
Q. I occasionally travel overseas on holiday but want to save bottled water costs - What system do you recommend?
A. We would recommend eithe Aquagear Survivorhydration Bottle or 'Explorer' canteen We supply you with a handy small anti viral dropper kit if you are ever in a questionable water area that will treat 150 litre water. Remember these filters alone will remove chemical taste and suspended solids, chemicals and metals in water delivering safe dirnking water without adding purification. They will also remove cryptosporidium, giardia and e-coli without purification. Their life expectancy and filtration ability is proven way beyond that of a jug filter system. They are easy to use and will save you a small fortune in bottled water!
Q. Can I use these for multi use ie occasionally?
A. Yes - Our filter systems are designed to be used as multi use devices - simply disconnect filter and air dry naturally then store until next needed. Use again and again.
Q. I serve in UK forces and am being posted overseas. We receive purified potable water at base but the water often tastes foul - full of chlorine. We also carry Camelbak hydration systems but again the taste of my water is revolting and when away on operational duties I have to draw questionable water from streams rivers or pond. We do pre dose hydration reservoir with steri chlor tablets when away from base supplies - (often for days on end), and I am drinking horrible tasting water. Am I doing any harm drinking all these purification chemicals and what system do you recommend?
A. Ingesting purification chemicals is not good on a taste basis, and what you may be submitting your body to absorb. Breaking tablets is not easy to measure purification dose or store the remaining part tablet. Our filters are designed to remove purification chemicals and taste associated with these and will also remove chemicals, viral causatives and even Anthrax if this is used in theatre of war. Added to this is that some cryptosporidium is gaining resistance to chlorine.
We have conducted tests on our purification systems ability to remove to WHO standards over recommended life of filter. We have designed and tested a new inline Eliminator 'All in One' micro purification and filtration system exceeding UK Government specification.
It can be used as a stand alone product and is the only system in the world proven to do so to UK MoD specification. Good practice dictates occasional pre dosing of reservoir to keep reservoir clean.
Additionally to our 'Eliminator' Inline systems we have fitted Non spill' Quick fit and release' mechanism enabling you to clip in the filter in under 2.0 seconds or remove at will and replace even with a gloved hand. The connect fittings can be multi used or transfered. Where water is guaranteed safe and clean to taste the great bonus is that your hydration tube can be simply reconnected and your hydration system used as normal.
Drawing water on demand through your bite tube is easy and this system can also be used to operate as a Gravity feed system - simply hang up reservoir release drink tube and bite valve and up to 800 mls micro purified and filtered safe drinking water a minute is delivered - without effort.
The 'Eliminator' is robust,discrete and can be dropped from 5 metres without damage. It is also is lightweight @ 125 gms. Quite simply the best system in the world - proven and used by other service personnel worldwide. Our systems are 'All in One ' systems. Easy to use, lightweight and FULLY proven unlike some competitors with their limiting claims. Ours are also substantially better value. Camelbak do NOT make a system in any way similar or in performance or value. Eliminator 'All in One' system with Clip in/out quick release system is just £45.95 for a complete kit.
Any questions? info@drinksafe-systems.co.uk